About Callcards.ie

Callcards.ie Website scanning and research on day 1, March 2012
Introduction
In 1988, Telecom Eireann (Ireland's primary telephone operator) decided to convert their Public Payphone Kiosks (including those in Restaurants, Hotels Pubs etc) into Cardphone Kiosks. No one had expected the huge popularity that these "Callcards" (as they were known) were going to have on collectors of young and old. At its peak, the Callcard Collectors Club is rumored to have more than 5,000 collectors (see Blog article on the Collectors Club). Even to its present date, Callcards are still popular with collectors throughout Ireland and can be seen trading on a regular basis in Collectors shops and online on eBay and Adverts.ie
About Callcards.ie
Callcards.ie was setup by a Callcard collector who, after digging up his old Callcard collection, decided to rekindle his love for Callcard Collecting. This site was setup over an initial 6 month period to share this passion with people who have great nostalgic memories of Callcards from their past. This site launched on September of 2012; coinciding with over 21 years since the advent of smart chip Phonecards were available throughout the Irish Republic.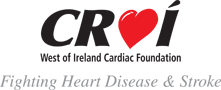 The website is a not-for-profit. Any proceeds donated are to cover hosting and basic administration costs. Additional funds raised are donated to Irish Heart & Stroke Charity Croi. We encourage you to give a small donation to Croi; every small donation makes a huge difference!
---
History of Callcards
Trial Cardphones
Telecom Eireann initially trialed 4 different Cardphone companies, each in a different area of Ireland. Those trial areas were:
 
Dublin (GPT (GEC Plessey Telecommunications) )
Galway (Landis & GYR)
Limerick (Autelca)
---

(GPT Chorley Phone)
(View Dublin Trial Cards here)

The first system in trial began in Dublin on the 23rd of April 1988. It was supplied by British based GPT ("GEC-Plessey Telecommunications").These standard ISO cards work through a series of 7 magnetic patches on the reverse of the PVC card; 3 in the centre (which store the remaining units) and 4 on the bottom (used to tell the Cardphone to open the card reader shutter). A notch on the right side of the card helped people with poor sight to insert the card corectly.
Card Numbers 1001 – 1006 & 1017 – 1018 were compatible with the GPT Chroley Cardphones. 36 of these Cardphones were installed throughout Dublin in the following locations:
Dublin City Centre
Aston Quay.
Busarus, Store Street.
Cathal Brugha Street.
College Green (Westmoreland Street).
Connolly Station (Amiens Street).
O'Connell Street.
South Great George's Street.
St. Stephen's Green (West & North)
Switzer's (Grafton Street).
Trinity College (Arts Building).

Dublin County
Dublin Airport.
Maynooth (Main Street).

North Dublin
Ballymun Shopping Centre.
DCU (Albert College Building).
DCU (Grattan Building).
DCU (Pavillion Building).

 

South Dublin
Ballyfermot Road.
Heuston Station (Kingsbridge).
Lower Rathmines Road.
Swan Centre (Rathmines).
UCD Belfield (Arts Block).
UCD Belfield (Restaurant).
(A number of Phones were also installed in the RDS Dublin, for the Eurovision Song Contest hosted on the 30th of April 1988).
---
Limerick Cardphone Trial (Autelca)
(View Limerick Trial Cards here)


The Limerick trial began on the 9th of February 1989, supplied by Swiss Company Autelca. These cards are unique in the Callcard world in that the cards are incredibly thin and flexible (in comparison to our regular Callcard) The cards were easily damaged (and the layers sometimes came apart) in comparison to other Phonecards. Other than the trial cards, 2 other cards (IMI 1989 20u & IMI 1989 50u) were created because of Telecom Eireann's partnership with the IMI.
Card Numbers 1012 – 1016 & 1019 – 1020 were printed for the trial and 31 of these Cardphones were installed in the following locations:
Limerick City
Bedford Row.
Clare Street.
Colbert Railway Station.
Cresent Shopping Centre.
Dooradoyle.
Dunnes Stores (Sarsfield Street).
Estuary House (Henry Street).
Jurys Hotel.
Mary Immaculate Training College.
Mary Street.
Parkway Shopping Centre.
Limerick Regional Hospital.
School of Engineering (Moyish).
St. Enda's Community School.
St. Joseph Street.
Thomondgate.
Todds.
Williams Street.

County Limerick
Askeaton.
Bruff.
Castleconnell.
Castletroy.
Hospital.
Plassey Village.
University of Limerick.

County Clare
Newmarket-on-Fergus.
Shannon Town Centre.
---
Galway Cardphone Trial (Landis & Gyr (Sodeco) )
(View Galway Trial Cards here)

The Galway Trial began on the 11th of November 1989 with phone system supplied by Swiss company Landis & Gyr. The trial lasted a short period and the remaining Cards were resold through the Callcard Collectors Club. At the time, they were believed to be one of the most sec
ure systems. According to the company, the phones were destroyed after the brief trial of the system. The card works by passing an infra-red beem across the front track on the card.
Card numbers  1007 – 1011 were produced during the trial duration and 9 Cardphones were installed in the following locations:
Galway City

Eyre Square x 2

University Hospital Galway x 4

Salthill Car Park x 1

Eglinton Street x 1

Dunnes Stores Terryland x 1
---
Public Rollout of Chipcards (Callcards) and Card Phones
Although the system wasn't publicly trialled, Telecom Eireann decided to go with Chipcard system (as seen in France since their advent in 1982). Designed originally by Roland Moreno in 1976, the smartcard is still in huge use today, particularly in ATM, credit cards and mobile phone sim cards .
And so began the rollout of Schlumberger Cardphones throughout Ireland in June 1990. Although Chipcards were more expensive, they were more secure. The Callcards were initially manufactured by both Schlumberger and Luxemburg based Gemplus. And thus, Callcard Collecting in Ireland was born.
Callcards Timeline
1988 - Telecom Eireann install trial 36 GPT Cardphones in Dublin City.
1989 - In March, 31 trial Cardphones from Autelca are installed in Limerick city. On November, Landis & Gyr install trial Cardphones in Galway City.
1990 - Telecom Eireann decide to go with Schlumberger Cardphones and these are installed throughout the Republic of Ireland, starting in June 1990.
1990 - Callcard Collectors Club is setup and proved to be hugely popular with collectors around the world.
1999 - Telecom Eireann becomes a public company; changes its name to Eircom.
2000 - There were over 8,000 payphones in Ireland; 65% of which accepted Callcards (source).
2003 - Last ever Callcard is produced.
(Read more about "The History of the Telephone in Ireland" in our blog feature here).